Decide
The art of acting wisely
Because you are shaping the future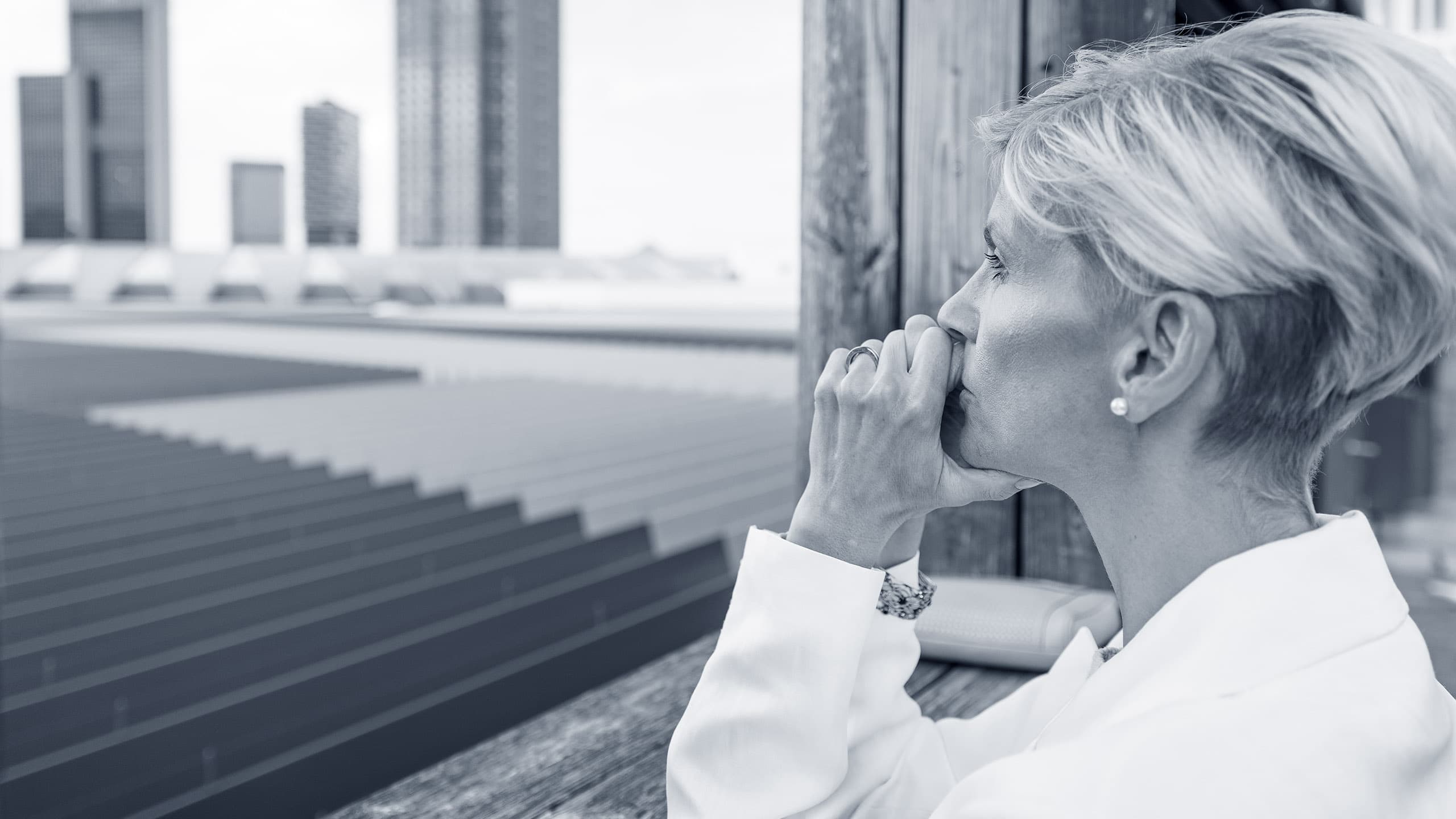 A praise of doubt
Frankfurt City
founded
independent and owner-managed
Consulting hours alone during Covid
excellent partners
international Leadership Awards
Books, publications, expert contributions
Customer focus
Crucial for us
Appreciation for the value we bring
I planned and conducted a Weninar with Dr. Dahm on the topic of "Plan B: Reorientation in the crisis"! I would like to thank her for the uncomplicated handling, the very good preparation and the professionalism! The participants and we are thrilled! We are looking forward to further projects with Dr. Dahm. Thank you very much!
Allianz / HR Head
Johanna Dahm is a very expressive and experienced personality who brings not only knowledge but also a great deal of interpersonal experience to the exchange. A true enrichment!
Vermögensverwaltung / CEO
Johanna Dahm is very professional, empathetic and extremely appreciative. She immediately recognizes the potential of individuals and skillfully asks the appropriate questions to lift her coachees to the next level.
Öffentliche Verwaltung / Head T&OD
Dr. Johanna Dahm already infected me with her energy during the preliminary meeting for the positioning coaching. Through her emphatic and professional manner, I felt picked up exactly where I was. My idea existed in my head, comparable to a block of sandstone from which you want to carve out a figure and don't know how to go about it. Dr. Dahm managed with comprehensive competence, an incredible empathy as well as eloquent creativity that in our cooperation a clear form of the figure was already recognizable after a few hours. I am now allowed to put the fine work into practice. The most beautiful thing at the end of the process was that the way suddenly lay quite simply before me. I would like to express my heartfelt thanks to Dr. Dahm for this. She is a wonderful personality, for me a shining star in the consulting sky.
Andrea S.
I was allowed to get to know Johanna Dahm as part of a company coaching and I am simply flashed. Johanna has a gift. The gift to recognize people (me), to listen and to find the decisive words that inspire and motivate. Great. I'm still letting it all sink in, but I can already say that Johanna has had a huge impact on me. I have to digest it first. I feel strengthened and spurred on.
Claudia
Our customers include decision-makers from various sectors
Accenture

Albert Schweitzer Kinderdörfer

Allianz

Babor

Benteler

BOSCH

Bundeswehr

DZ Bank
European Union

European Private Bankers

Goodyear Dunlop

Google

Henkel

La Biosthetique

Liebherr

L`Occitane
Novartis

Parisat

Raylytic

SAP

Sifatec

Swisslife

TS Tech

Universität zu Köln